Do you have an amazing project you want to share? APTN is looking for complete programming that has Indigenous content! The content must deal with Indigenous issues and feature actors, directors or producers who are of Indigenous ancestry. We are committed to showcasing Indigenous cultures and languages on a global scale, as we continue to evolve our ever-expanding programming.
An Indigenous person is defined as First Nations, Inuit and Métis Peoples of Canada. This also includes Indigenous Peoples from around the globe.
We're looking for a variety of programming in English, French and Indigenous languages.
In addition, APTN occasionally seeks programming for special occasions such as National Indigenous Peoples Day or National Day for Truth and Reconciliation.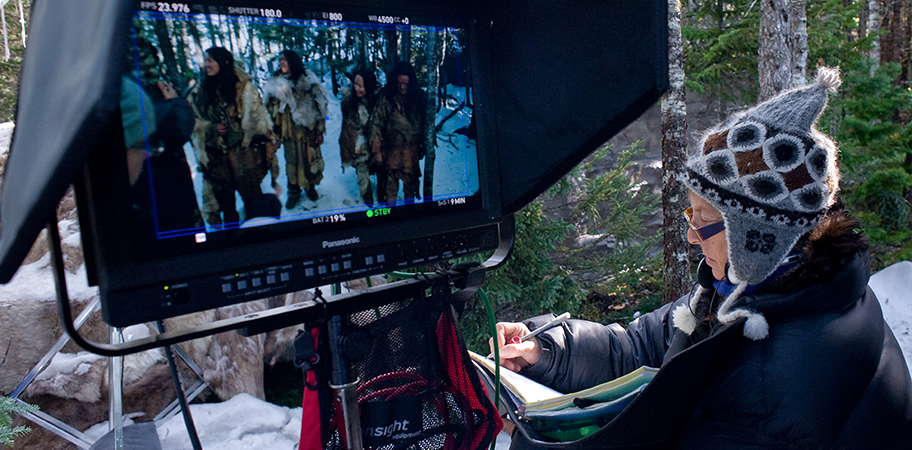 Acquisitions Cycle
APTN acquires feature films, television series (drama, documentary and reality), documentaries (feature length or 1-hour) and shorts (drama, experimental, animation or documentary). Selections are based on inventory and scheduling needs.
Email [email protected] if you have any questions about submission requirements.
Acquisitions Submissions Guidelines
In order for us to properly assess your program, please submit a screening link (or DVD screener copy) along with the APTN Acquisitions Form.
All titles over five minutes in length requires CRTC Certification.
Errors & Omissions (E&O) insurance is preferred, however, APTN may choose to waive E&O insurance requirements.
English and French language programs must be closed captioned and have described video per our CRTC Condition of License.
Forms to submit and information to factor into your proposal:
WHERE TO SUBMIT
[email protected]