APTN is proud to support the career development of First Nations, Inuit and Métis students and to provide work opportunities for young Indigenous professionals across Canada.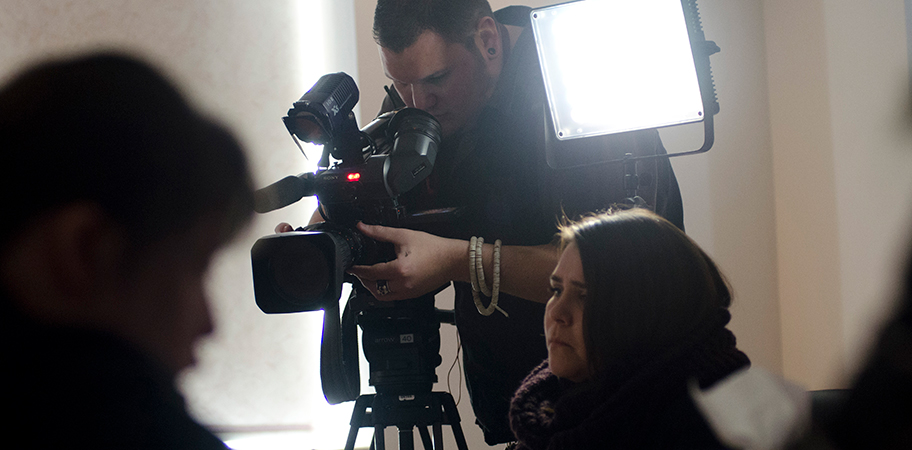 APTN actively supports Indigenous post-secondary students nationwide by providing them with work experience and paid internship opportunities. Students are exposed to a practical overview of television broadcasting and the beneficial skills required to start a successful career in broadcasting. 
Work Experience Program 
APTN's Work Experience Program works collaboratively with educators at high schools and post-secondary educational institutions to identify suitable Indigenous students to enroll in our program. Students who successfully complete our Work Experience Program are eligible to apply for a paid internship opportunity.
Internship Program 
APTN's Internship Program gives Indigenous students practical work experience and exposure to the real world of television broadcasting. In addition, the program helps students put their new knowledge into practice, build their contact list and further develop skills that will help them have a successful career in the industry. 
Please visit Job Openings to read the eligibility criteria and to apply.