APTN is committed to fostering the talent and skills of young and emerging Indigenous Peoples.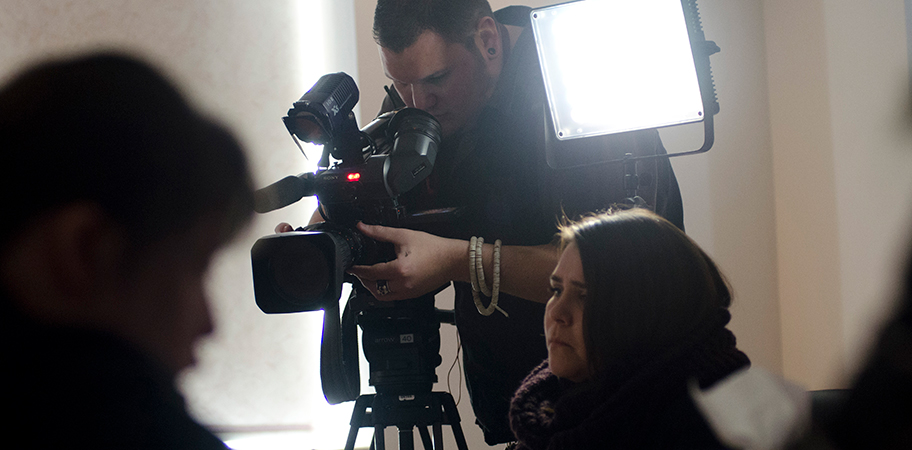 Paid Internships & Work Experience
APTN actively supports Indigenous post-secondary students nationwide by providing them with paid internship and work experience opportunities.
Students are exposed to a practical overview of television broadcasting and the beneficial skills required to start a successful career in broadcasting.
APTN's Work Experience Program works collaboratively with educators at high schools and post-secondary educational institutions to identify suitable Indigenous students to enroll in our program. Students who successfully complete our Work Experience Program are eligible to apply for a paid internship opportunity.
Paid Internship Opportunity
APTN's Internship Program gives Indigenous students practical work experience and exposure to the real world of television broadcasting. In addition, students will be able to put their new knowledge into practice, build their contact list and further develop skills that will help them have a successful career in the industry.
As one of Canada's Top 100 Employers and Manitoba's Top 25 Employers, APTN is proud to play an important role in supporting the development and future careers of Indigenous students in the television broadcasting industry.
Eligibility Criteria
Be a First Nations, Inuit or Métis permanent resident of Canada
Desire to follow a career path in the television broadcast industry
Must be enrolled in a post-secondary journalism or television broadcasting program at an accredited Canadian institution, preferably in your final year of studies
Commit to a defined timeframe on a full-time basis at APTN. This position is paid and may potentially lead to continued employment at APTN.
When applying for the Internship Program, you must provide:
Current resumé
Copy of an official transcript, containing your most recent grades
Proof of current registration in a full-time post-secondary journalism or television broadcasting program at an accredited Canadian institution
One-page statement of approximately 500 words outlining your education, experience and career goals
You may also submit any letters of recommendation on that you believe may be useful to your application
There is no deadline date for the Internship Program. Please visit Job Openings to apply.