May 4, 2021
By Lauren Malyk
This article was originally published in Playback on March 17, 2021. 
Adam Garnet Jones will join the organization as director of TV content and special events, while director of marketing Lisa Ducharme has moved over to the programming side.
APTN has made some key changes to its programming team, notably, including hiring Adam Garnet Jones as its director of TV content and special events.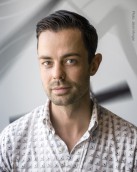 Announced in a staff note, the writer, director, novelist and industry leader, who most recently served in the dual-function role of lead Indigenous initiatives for Telefilm Canada and the Canada Media Fund, will be responsible for all non-news programming across the Indigenous broadcaster's four linear broadcast channels, including oversight of program development and acquisition.
Jones will start in the newly-created position on April 5 and be based in Toronto, visiting APTN's offices across the country when the situation allows.
"We are so proud and grateful to Adam for the incredible work he has done at Telefilm," said Telefilm Canada executive director Christa Dickenson in a statement.
"As a champion for Indigenous creators, Adam has helped broaden our understanding of the needs and issues that these creators face, and enhanced our ability to respond to their concerns in a more substantive way. This work has been reinforced by our support of Pathways and Protocols, and from our growing relationship with the Indigenous Screen Office. The initiatives that Adam helped establish will continue as Telefilm remains committed to supporting Indigenous talent and their stories. We have no doubt that Adam will excel in his new role at APTN and we wish him the very best in this exciting new opportunity ahead."
Former chair of the Ontario Film Review Board, the long-time imagineNATIVE Film + Media Arts Festival board member is also known for his work on the film and TV side, previously writing and directing award-winning feature-length films Fire Song and Great Great Great and working on TV shows such as Cashing In and Mohawk Girls.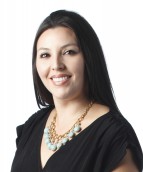 Additionally, APTN director of marketing Lisa Ducharme has moved over the programming side of the broadcaster in the new position of director of online content.
A member of the Saddle Lake Cree Nation with family in Goodfish Lake, AB, Ducharme previously joined the network as manager of research in 2007 and was promoted to director of marketing in 2011.
Overseeing all online content, including both original and acquired, as well as content for the organization's streaming platform lumi and various BDUs, the executive will also provide direction to the broadcaster's content creation team. Of note, she previously oversaw the research leading to lumi's creation.
Continuing to be based in Winnipeg, she will also start in her role on April 5.
As well, effective immediately, senior manager of programming Danielle Audette has taken on the position of program analyst on an interim basis.
Image of Adam Garnet Jones courtesy of Jalani Morgan
Brunico Communications Ltd. Reprinted with permission